Thriving With Homeopathy For Birthing Life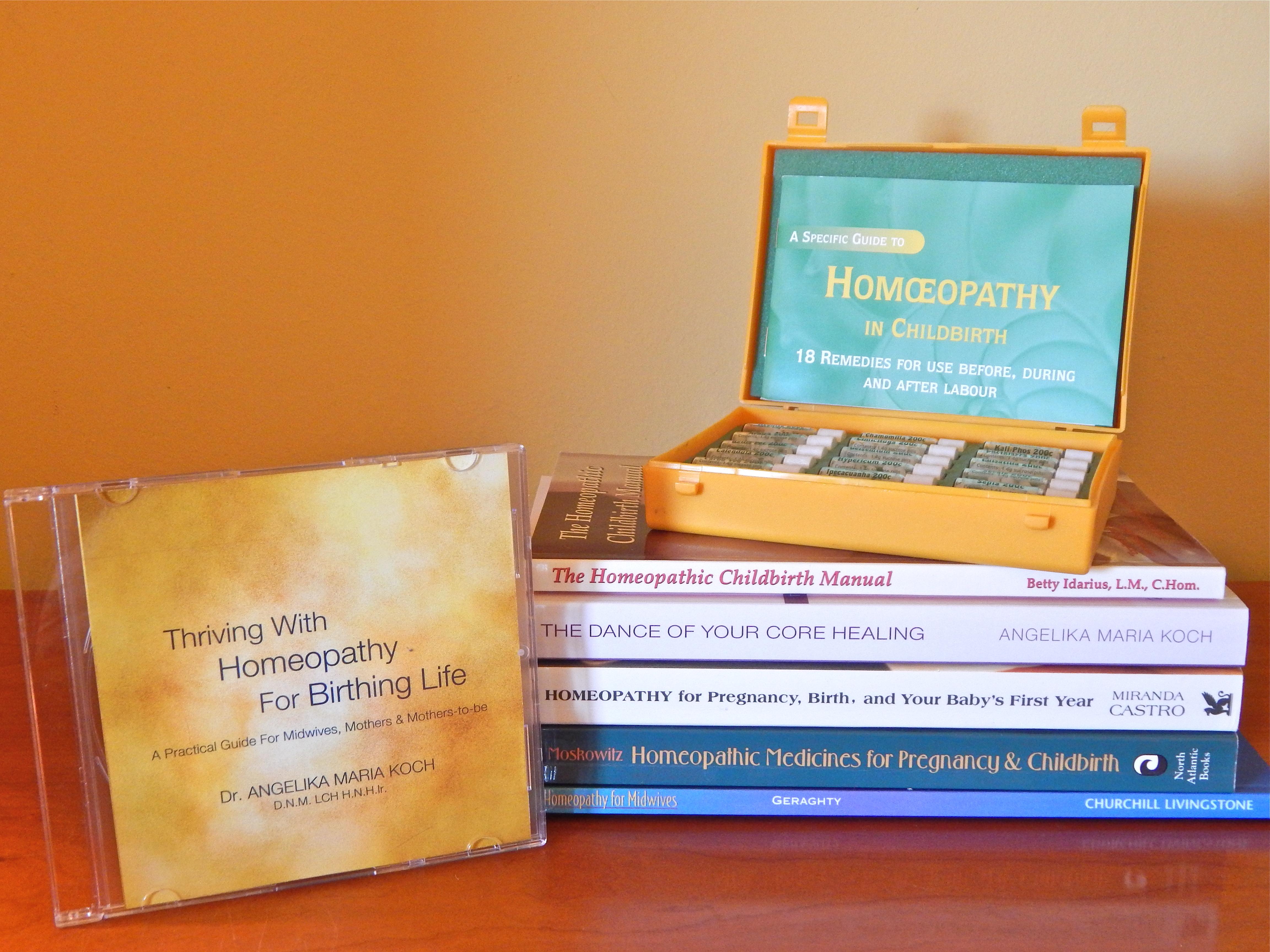 THRIVING WITH HOMEOPATHY FOR BIRTHING LIFE
A Practical Guide For Midwives, Doulas, Childbirth Educators & Nurses...and Expecting Women
Individual Study Guidance & Certificate of Completion / 50 study hours
On-Demand Course – available throughout the year
Cost: $ 395
The comprehensive course Thriving With Homeopathy For Birthing Life welcomes everybody interested in learning how to help loved ones, friends, and family with effective and natural homeopathic remedies as well as the student and present and future midwives, doulas, childbirth educators, nurses and mothers-to-be with an in-depth understanding of homeopathy in the field of midwifery, its philosophy, and practical application. Next, to the main subject homeopathy, the student also will be able to use valuable information regarding effective herbal formulas applicable during the time of birthing life.
The course offers an in-depth understanding of a Basic Childbirth Kit with its 18 remedies as well as added homeopathic remedies indicated during pregnancy, birth & postpartum period (in total 42 remedies). The participant will be able to select homeopathic remedies for the first, second, and third trimesters regarding common ailments like miscarriage and infertility, nausea & vomiting, anemia and malnutrition, carpal tunnel syndrome, constipation, diarrhea, eclampsia & preeclampsia, heartburn, insomnia, nosebleed, skin complaints, Braxton Hicks contractions, digestive & bowel complaints, pelvic pain, arthritis, neuralgia & rheumatism, hemorrhoids, abnormal presentation, bleeding, stretch marks, varicose veins, vaginitis, cystitis, vaginal thrush, hair & nail problems, exhaustion, just to mention a few.
The student will be able to further select and suggest indicated homeopathic remedies during labor & childbirth, like premature or "false" labor, late-onset & past due date, dysfunctional labor, backache during labor, nausea, retained placenta, retention of urine, perineal contusions & lacerations, healing tears & stitches as well as management and medical intervention during labor.
The course will teach the student about the immense value of the application of homeopathic remedies during the postpartum period. Here, situations like afterpains, breastfeeding problems, mastitis, constipation, emotional distress, exhaustion, hair loss, insomnia, loss of libido, phlebitis, hemorrhoids, incontinence, retention of urine as well as common ailments in newborns will be addressed.
The course curriculum aims to inspire midwives, doulas, childbirth educators, nurses, women, and men of all nationalities and socioeconomic backgrounds to take back to their own communities useful natural tools regarding maternal care, which not only benefits their current clients but also the future generations to come.
The course consists of 450 pages, and 50 study hours, and is presented with 16 modules (including 15 homework assignments) and audio. It covers a full 16-week course. To enhance your personal study experience, this course includes 8 one-hour Zoom meetings.
Although this is an online course, I personally will guide you step by step throughout the entire material and therefore offer you an individual tutorial.
For further information contact Medica Nova at health@medicanova.net
I could go on and on about the wonderful class and the "Magic of Homeopathy" but felt it best to real my enthusiasm. Thriving with Homeopathy for Birthing Life is filled with inspiration ~ thought provoking ~ remarkably researched ~ amazing resources ~ and user-friendly. A true labor of love by Dr. Angelika Maria Koch.
– L. Mael / USA
I just want you to know, that I truly enjoyed your class. It was so informative and I enjoyed it so much. Thank you so much for a great course.
– J. Garcia, NM / USA
I would just like to take a moment to tell you how informative I found your class to be. I feel it will be useful for my future career in the field of psychology. I enjoyed learning more about alternative medicine and how it can be used as well as the different symptoms the person may feel. I hope this course gets to be offered again to future students!
–C. Edwards, NM / USA